Being a new school within a historic institution, The Batten School at the University of Virginia sought to create a program piece that would communicate the work, ideas and progress made by their students and faculty in the area of public policy.
Utilizing a short fold for the cover reveals conceptual artwork created by a unique illustrator each issue.
Art Director / Journey Group
For the Fall 2016 issue (above) we used artwork crafted by Matt Pamer and Ashley Walton.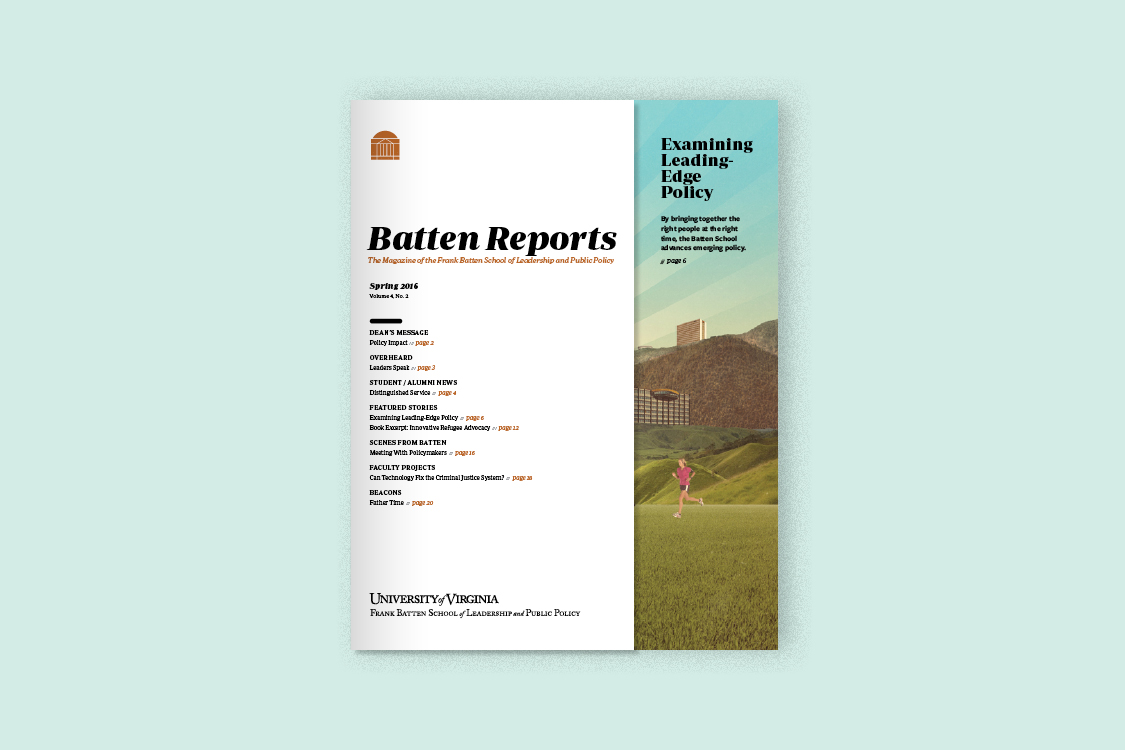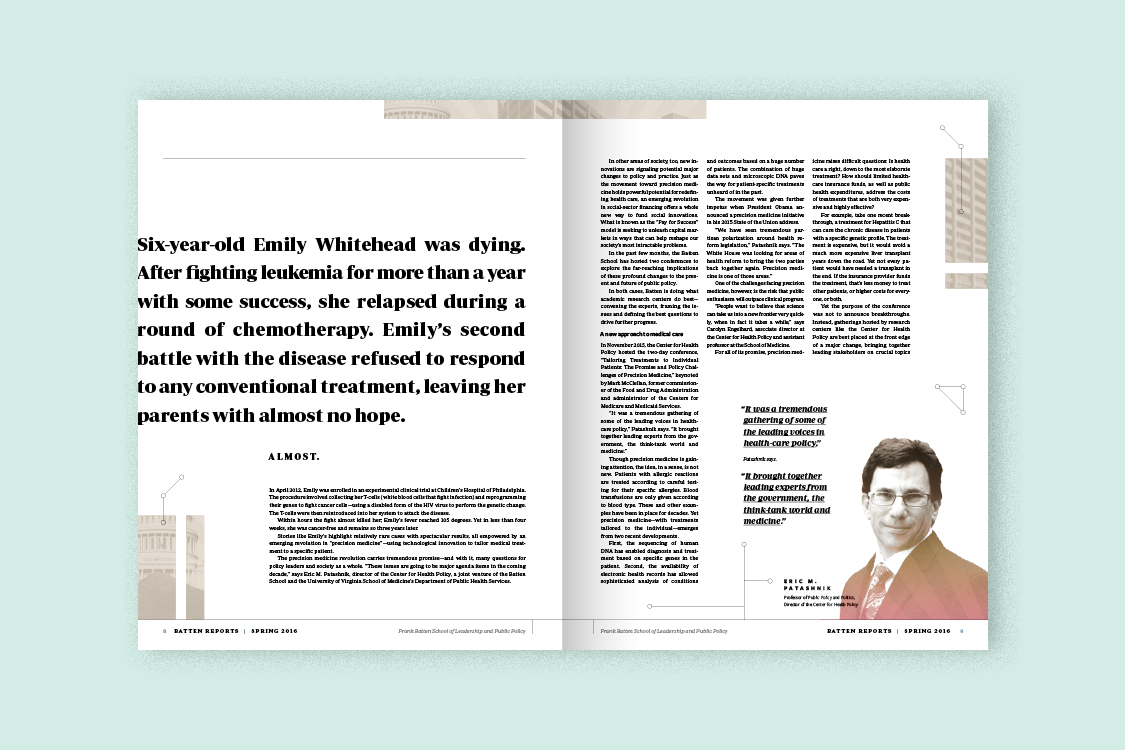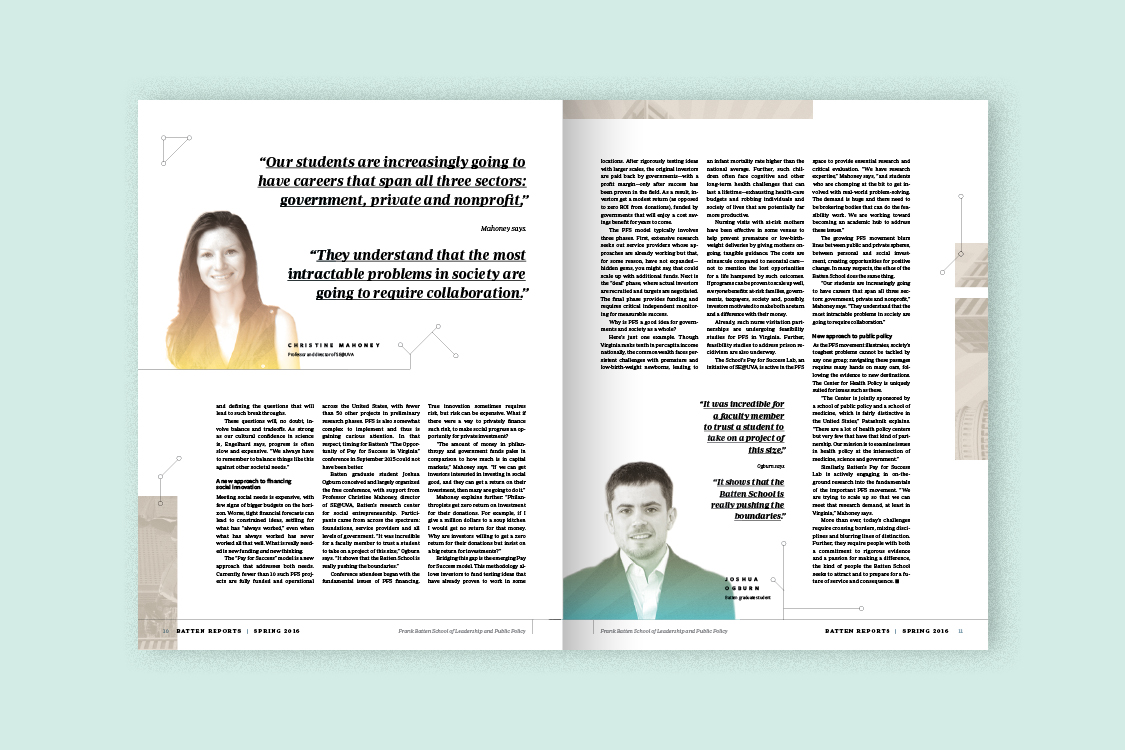 Within the Spring 2016 issue (above), we hired one of our favorites – Mark Weaver. His layered, collage aesthetic was perfect for talking about the confluence of voices in forming public policy and refugee advocacy.
Lastly, for the Fall 2015 piece (above), we once again hired Mark Weaver to bring manifest the five, new research centers housed by the School.